CAREERS WITH PFISTER ROOFING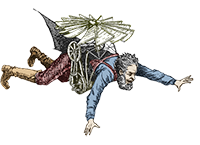 "Somewhere out there are
all kinds of Pfister roofs!"
Careers
Why Work with Us?
Are you looking for a satisfying career and an opportunity for growth?
Whether you are a salesperson, project manager, contractor, technician, installer, electrician or engineer, Pfister Industries is always looking for proactive, motivated candidates who seek an opportunity to do their best. Interested in a new job in commercial roofing or Renewable Energy technologies?
Pfister from time to time has openings for experienced commercial roof Mechanics with a minimum of 5 years working experience.
We also look for roofers with experience in slate, tile and historical building restoration.
The Company offers competitive wages as well as paid holidays, vacation and 401 K. Applicants must possess a valid driver's license and vehicle.
Pfister Industries is an Equal Opportunity Employer with competitive pay and benefits packages.
To apply at Pfister please email your resume to recept@pfisterroofing.com and please put in the subject line " Looking For Career Opportunity With Pfister"
Thank you!