CONTACT PFISTER FOR ALL YOUR COMMERCIAL ROOFING NEEDS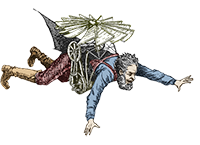 "Somewhere out there are
all kinds of Pfister roofs!"
Contact Information
Pfister Roofing Inc.
80 East 5th Street
Paterson, NJ 07524
Phone:1 (973) 569 9330 | Fax: 973.569.9333

Hours: Monday – Friday 8AM -4:30PM
For emergency service 1 (800) 367 2207
Services & Location
We provide a full range of roofing services to tackle any project efficiently and effectively, including:
Commercial Roof Design & Installation
Commercial Roof Repair & Maintenance
Roof Inspections
Infrared Drone Roof Scanning
Historic Roof Restoration
Preventive Maintenance and 24 hour a day emergency repairs
Get A Free Estimate & Inspection
Need to discuss a project? Let one of our commercial roofing specialist get in touch with you and help answer your questions today.
FREE ROOF INSPECTION & QUOTE
Expert Commercial Roofing Services
Pfister Roofing | Corporate Head Quarters | Paterson, NJ
WE SERVE THE TRI-STATE INCLUDING CENTRAL AND NORTHERN NJ, WESTCHESTER COUNTY NY, & NORTH EASTERN PA
We have had the distinct pleasure to be repeatedly called upon to offer our expertise and workmanship for a wide variety of specialty commercial roofing projects. No matter the type of roof you have on your property, you can rest assured that when you call Pfister Roofing, you are only getting our best work backed by decades of experience. We are equally capable of meeting the unique demands of historic roof repair projects, and have been approved to provide historic restorations by the State of New Jersey Division of Building and Construction. Invest in the future of your property, and call on Pfister Roofing for industry-leading commercial roof repair, maintenance and installation.