COMMERCIAL ROOFING PROJECT REFERENCES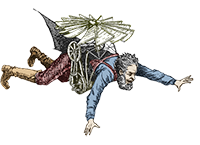 "Somewhere out there are
all kinds of Pfister roofs!"
FREE ROOF INSPECTION & QUOTE
Manufacturing | Pharmaceuticals | Food Processing | Chemical Commercial Buildings | Educational | High Rises | Health Care | Auto Dealerships
MANUFACTURING
| | |
| --- | --- |
| Okonite Company | Paterson, NJ |
| Crestron  | Rockleigh, NJ |
| AGFA | Branchburg, NJ |
| Voltaix    | Somerville, NJ |
| Sony  | Briarcliff Manor, NY |
| Bonland Industries    | Wayne, NJ |
| Albea Group | Washington, NJ |
PHARMACEUTICALS
| | |
| --- | --- |
| Novartis       | Suffern, NY |
| Johnson & Johnson        | Piscataway NJ |
| Express Scripts      | Fair Lawn, NJ |
| Janssen ( J&J)  | Titusville, NJ |
| Pfizer  | Groton, Ct |
FOOD PROCESSING
| | |
| --- | --- |
| Zerega's Sons, Inc | Fair Lawn, NJ |
| Caravan  |  Totowa, NJ |
| Taylor Provisions   | Trenton, NJ |
| International Flavors & Fragrances  | Hazlet, NJ |
CHEMICAL
| | |
| --- | --- |
| Revere Smelting | Middletown, NY |
| Hess       | Port Reading, NJ |
| Air Gas   | Piscataway, NJ |
| Sun Chemicals   | Carlstadt, NJ |
| Stepan Chemicals   | Maywood, NJ |
COMMERCIAL BUILDINGS
| | |
| --- | --- |
| Croman Development  | West Orange, NJ |
| Richard & Robbins  | Morristown, NJ |
| Robbins Agency  | Union, NJ |
| Kushner Company | Florham Park NJ |
| CBRE  | Saddle Brook, NJ |
| Valley National Bank    | Wayne NJ |
| Brounel Kramer Management  | Union, NJ |
| Mediacom    | Blooming Grove, NY |
| Bank of New York Mellon   | West Paterson, NJ |
EDUCATIONAL
| | |
| --- | --- |
| Rutgers State University  | New Brunswick, NJ |
| William Paterson University   | Wayne, NJ |
| Stevens Institute of Technology | Hoboken, NJ |
| Dia Museum  | Beacon, NY |
| Dominican Sisters  | Sparkhill, NY |
HIGH RISES
| | |
| --- | --- |
| Bayville Towers  | Staten Island NY |
| Mediterranean Towers  | Fort Lee, NJ |
| Hampshire House   | Fort Lee NJ |
| Pierre Apartments  | Hackensack NJ |
| Plainfield Housing Authority | Plainfield NJ |
HEALTH CARE
| | |
| --- | --- |
| Fritz Reuter Retirement Home | North Bergen NJ |
| Meadow Lakes Retirement   | Hightstown, NJ |
| Saint Joseph's Medical Center | Paterson NJ |
| Englewood Medical Center   | Englewood, NJ |
AUTO DEALERSHIPS
| | |
| --- | --- |
| Prestige Motors  | Paramus, NJ |
| East Coast Volkswagen  | Englewood, NJ |
| Acura of Ramsey | Ramsey, NJ |
AND MANY MORE…
NEED TO SPEAK TO SOMEONE ABOUT YOUR COMMERCIAL ROOFING NEEDS? 
OUR TEAM IS READY TO HELP!
Your company did an outstanding job for our community at Bellaire and we are most appreciative. It was a pleasure to work with you and your professional approach to our unique project played a huge part in the successful result.
The Okonite Company has worked with Pfister Roofing for several years. The workmanship and service have always been excellent. We look forward to working with Pfister Roofing as the need arises.
Pfister Roofing installed a 210,000 sq. ft. roof on Dia Beacon located in New York's Hudson Valley approximately 20 years ago. The roof membrane has held up
very well over the years and has been leak-free.
I have worked with Dieter & his company Pfister Roofing. I find him & his men extremely helpful in the roofing field and I was very satisfied with their work. Pfister Roofing pays close attention to details and is an organization I would highly recommend.